Subscribe to 'Golf Digest'
on YouTube to keep up with all of
our latest videos and shows.
Slicing
2 seasons, 11 episodes
Instructional how-to's, tips, and more to help you overcome your slice.
Season 2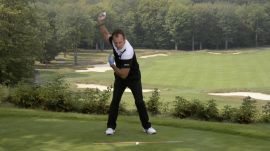 Play
How to
Rick Smith: Why Slicers Slice
Slicers slice because they try to pull the ball at impact. Golf Digest Teaching Professional Rick Smith demonstrates a simple exercise that will help correct this move and fix your slice.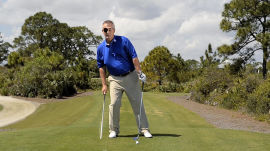 Play
Coaches & Instructors
Martin Hall: Hit It Solid All The Time
Simple fix: Martin Hall, host of Golf Channel's "School Of Golf" offers a quick drill that will help you develop a centered swing and hit it solid all the time.