Eat. Stay. Love. | Presented by Edward Jones
2 seasons, 9 episodes
Travel like a local and dine like a regular. Explore the world as only an insider can.
Season 3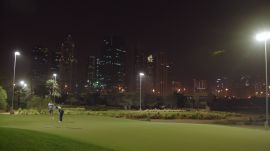 Play
Courses & Travel
Golf All Night in the Heart of Dubai at Emirates Golf Club
Founded 28 years ago, Emirates Golf Club was the first grass course in the Middle East. It features floodlights which make it possible for you to play at night and GPS in every cart. While it was remote when it was built, the club now occupies prime real estate in the heart of Dubai. Produced for Golf Digest with Edward Jones.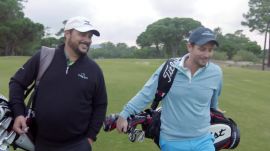 Play
Courses & Travel
Play Alongside the Atlantic at Portugal's Troia Golf
Troia Golf offers excellent scenery while you play on the peninsula surrounded by mountains, a river, and the ocean. Legendary architect Robert Trent Jones considered the third hole one of the best 18 he had ever designed.